Здравствуйте все!


Welcome to the month of Halloween! Hopefully none of you have been morbidly harassed by clowns the past week and you're looking forward to a fun month of mid-terms. We want to alert you of a few happenings this month.


Today, (10/6) is our Movie night where we will be watching "
Стиляги", a comedy/musical film about a counter-culture movement of "hipsters" in the late 1950s-1960s Soviet Union. We intend to start at 6pm in Trimble Hall 200. We also have a few door prizes to give away as well as some refreshments for the evening.

Next, I wanted to remind everyone of the Russia Study abroad Informational being held in the McDowell Center (Dr. Harrison's office) on Monday, October 10th at 12:00 pm. Details regarding the itinerary, costs, benefits and scholarships available will be discussed as well as any questions you may have for the trip.
We need to get 4-6 members together to go to Mansfield this Saturday (2pm-4pm) to pack shipping boxes for the ALLIES Charity. We can car pool if necessary. Usually this takes about an hour to do if enough people show up and it really helps the people at ALLIES who have been supporters of RCS for many years. We will discuss logistics on Friday.


Please keep in mind that our Documentary showcase is coming up! This year we are screening "Save My Speech Forever,"  a documentary about the Russian poet Osip Mandelshtam. It is being hosted in the LAC on October 18th at 12:30p.m. along with light refreshments and Director of Photography Roman Sivozhelezov will be present for Q&A following the film. We usually treat our guest to lunch/dinner after the film, so if you cant make the film, feel free to join us then!
Schedule

6-го Oктября – Movie Night – Film: "Стиляги" (6pm @ TH 200)
9-го Oктября – Русский Стол Meeting – Topic: Movie Night review
10-го Oктября – Omsk Trip Informational (12:00 in the McDowell Center '221 Hammond Hall')
14-го Oктября – General Meeting (12pm @ TH 204)
16-го Oктября – UTA night at FC Dallas Game
18-го Oктября- Documentary Showcase (12:30 @ LAC)
27-го Oктября – Multicultural Halloween Party and Karaoke (6pm-10pm)

Неделя в Истории
Week in History
Man Enters The Space Age
On October 4th, 1957 the Sputnik 1, the first artificial satellite in history is launched. It was a 58-centimeter hollow aluminum ball, which broadcasted a radio signal that could be heard around the world. In total, it orbited the Earth 1440 times.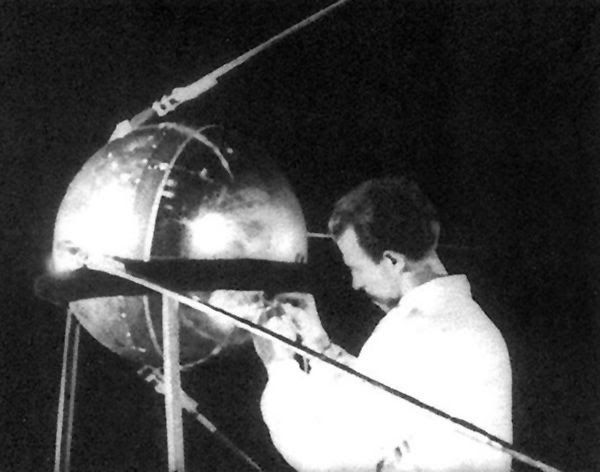 Aleksandr Solzhenitsyn wins the Nobel Prize in Literature
Aleksandr Solzhenitsyn (Алекса́ндр Иса́евич Солжени́цын) is awarded the Nobel Prize in Literature on the 8th of October 1970. He became the writer with the least active years to achieve this honour, since his first novel had been published only eight years earlier.