Welcome back RCS Mavericks!! I hope all were able to relax and get well rested to tackle another year here at the Университета Техаса в Арлингтоне (University of Texas at Arlington). The fall semester planning has already commenced and we already have a few events coming up in the near future. However, we need to have our first meeting of the semester soon……as in this Friday soon! We currently do not have a room reserved for a meeting due to administrative holds over our organizations account but I'm dutifully working that out so that we have a space set aside on Friday. Nonetheless, it will be held at 12:00 this Friday (Sept. 2) somewhere on the 2nd floor in Trimble Hall.

If we do not have a definite room set aside for us, then we will meet in the McDowell Center (221 Hammond Hall), which happens to be connected by a crosswalk to Trimble Hall. Please keep in touch with us on our Facebook page for more details and other interesting stuff. Увидимся в пятницу! (See you Friday!)
Schedule

31
-го

Августа
– Fall Activites Fair (UC Mall 10am-2pm)

2
-го

Cентября
– General Meeting (Room TBD)
News

Russian Olympians visit Moscow's airbase in Syria
Seven athletes, including gold medal winners from the Rio Olympics, led group exercises with the soldiers and planted trees at Moscow's Hmeimim airbase outside the coastal Syrian city of Latakia, state television showed. Fencers Sofia Velikaya, Timur Safin, Artur Akhmatkhuzin, Alexei Cheremisinov, who all won gold in team events in Rio, were among the group.
Russia Clinches 16-Year Gold Winning Streak In Synchro Swimming In Rio
Russia's dominance of synchronized swimming remained intact after it captured the Olympic team gold medal on August 19, preserving a 16-year winning streak. Russia has won every Olympic gold medal in the sport since 2000, so the victory was hardly in doubt. A near-perfect score in the free routine meant none of the other competitors had much chance of matching the Russians' total.
Week in History
Ivan "the Terrible" (Ива́н Гро́зный)
On August 25, 1530 Ivan IV Vasilyevich was born. He was the first Russian ruler to carry the title of tsar. His name went down in history under the nickname of Ivan the Terrible. When he was only three years old, he was proclaimed Grand Prince of Moscow and he is the longest reigning tsar in history, as he spent 51 years ruling Russia.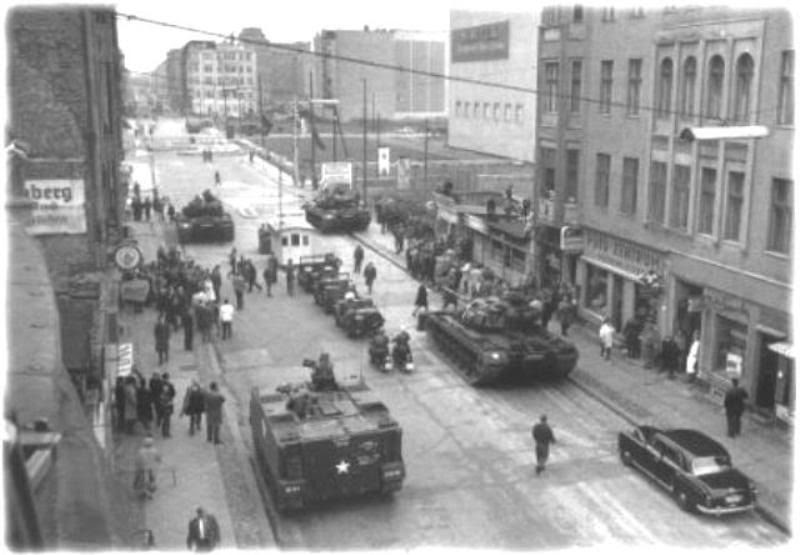 (Check point in Berlin between Soviet and American zones)

The end of Soviet occupation in Germany
After nearly 50 years since the end of World War II, Russian troops finally leave Germany on August 31, 1994. The beginning of the withdrawal plan had begun in 1991 when all short and medium range missiles were brought back to Russia. During four years (1991-1994) 400,000 troops, 1,400 planes and helicopters and 125,000 vehicles left German territory and went back to Russia.
The city Odessa is built
On September 2, 1794 begins the construction of the Russian town of Odessa, now in Ukraine. In the early twentieth century it was the fourth largest city in Russia and was considered the most luxurious in Europe.